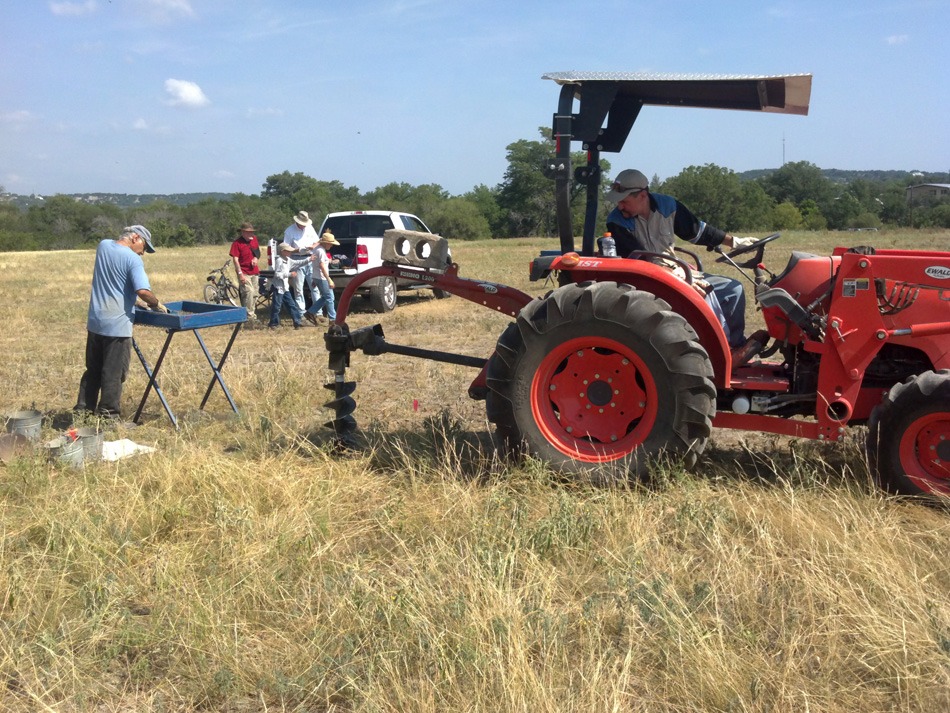 The HCAA originated from interest sparked by an Archeology Rendezvous held in Kerrville-Schreiner State Park in 1999.  The event developed into an Archeology Celebration held each October in conjunction with Texas Archeology Month.
HCAA History
We hold general membership meetings with invited lecturers who speak on a variety of archeological topics. All meetings are free and open to the public.  Meetings are held at 12:30 pm on the third Saturday of every other month, i.e. January, March, May, July, September, & November. They are held at the Riverside Nature Center, 150 Francisco Lemos Street, Kerrville, http://www.riversidenaturecenter.org/.
We work closely with landowners to survey and record archeological sites on their property. Texas has over 60,000 archeological sites recorded, many of which are in the Hill Country. Thousands remain to be discovered and recorded before they are lost to real estate development, roads, and natural processes.
Steve Stoutamire, A Prehistoric Site Survey and Excavation Local Dig, Before the Apache
Published May 15, 2014

We are an all volunteer organization that works with local schools and colleges to teach about the archeology of the area. We also provide a venue for the students and general public to become involved with studying and recording the remains of those who came before them.
HCAA members will not intentionally violate the terms and conditions of any Federal or Texas Antiquities Statutes, or engage in the practice of buying or selling of artifacts for commercial purposes, or engage in the willful destruction or distortion of archeological data, or disregard proper archeological field techniques when investigating and recording sites.
The HCAA is thankful to the many land owners who graciously allow us to survey their property for archeological sites.  We adhere to the following:
All artifacts found on their property belong to them. HCAA members keep no artifacts.

If an archeological site is identified on their property, the location of the ranch should remain confidential.

We visit a property only with owner's permission.

We do not hold a land-owner liable for injuries which occur while on their property.

We encourage, and enjoy, the participation of the landowner in our activities.

The HCAA offers its archeological activities as a community service.
Click here to become an HCAA member
The Hill Country Archeological Association is a non-profit organization and all contributions are tax deductible.
HILL COUNTRY ARCHEOLOGICAL ASSOCIATION – P.O. BOX 290393 KERRVILLE TX 78029-0393