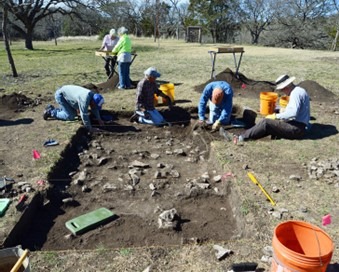 Welcome to the Hill Country Archeological Association in Kerrville, Texas.
Who we are and what we do
The HCAA is a group of avocational and professional archeologists working together to study and preserve the Texas Hill Country's prehistoric and historic heritage, and to educate the public about archeology.
The task of HCAA is to survey and record details about archeologically significant sites before they are lost, due to collecting, erosion, and the rapidly increasing development of the Texas Hill Country. To accomplish this, we cultivate public interest in the history and prehistory of this area.
HCAA Presents our May General Meeting, Saturday, May 20, 2023, 12 Noon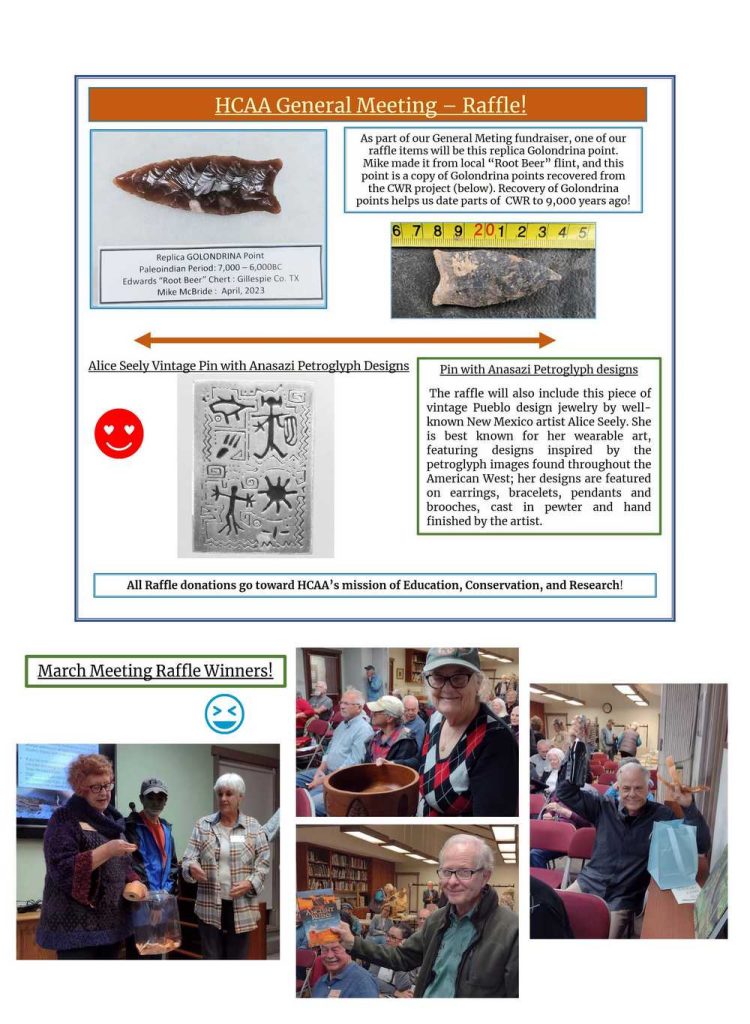 HCAA Newsletter for May, 2023, is Published
Dialogues with Dirt" has all the current news, events, and research articles for HCAA! Read all about it here.