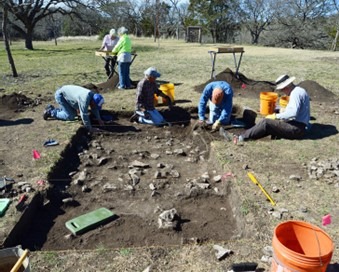 Welcome to the new website design of the Hill Country Archeological Association in Kerrville, Texas.
Some areas are still under construction. Please bear with us while the dust is still flying.
Who we are and what we do
The HCAA is a group of avocational and professional archeologists working together to study and preserve the Texas Hill Country's prehistoric and historic heritage, and to educate the public about archeology.
The task of HCAA is to survey and record details about archeologically significant sites before they are lost, due to collecting, erosion, and the rapidly increasing development of the Texas Hill Country. To accomplish this, we cultivate public interest in the history and prehistory of this area.
Announcements and Upcoming Events
Texas Heritage Day, September 16, at  Schreiner University
HCAA is pleased to announce that we will be participating in Texas Heritage Day at Schreiner University. We will be sharing Texas' archaeological and historical legacies with such activities as a flint knapping demonstration and a show of artifacts and replicas of historical ceremonial regalia representative of that worn by Texas' Native People.
Those replicas were created for HCAA several years ago and are now in need of some TLC to get them back in a condition where they can be displayed. For example, the batter head of one of the drums, made of animal skin, has separated from the shell. Other items could just use some refreshing.
If you (or someone you know) has the skills needed for this undertaking, please contact HCAA at contact@hcarcheology.org.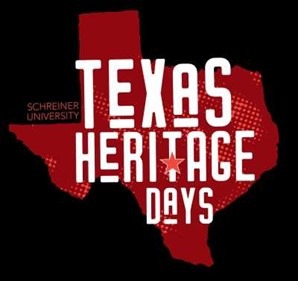 HCAA will be at Texas Heritage Days at Schreiner University
Please note that our bi-monthly HCAA meeting has been moved to Friday, September 16, as we join the festivities of Texas Heritage Days on the Schreiner University campus at Robbins Lewis Pavilion.
HCAA member presentations will include Mike McBride demonstrating flint knapping; Don Priour hosting a display of historical ranch tools and prehistoric artifacts from his ranch; and an exhibit of prehistoric artifacts from the current HCAA field site at CWR and reproductions of ceremonial clothing and artifacts used by South Texas Native Americans presented by Francoise Wilson.
We invite all HCAA members and subscribers to join us for a fun and educational day.
Hours are from 9 a.m. to 2 p.m.
This event is free & open to the public.