BREAKING NEWS
HCAA General Meeting –
May 21, 2022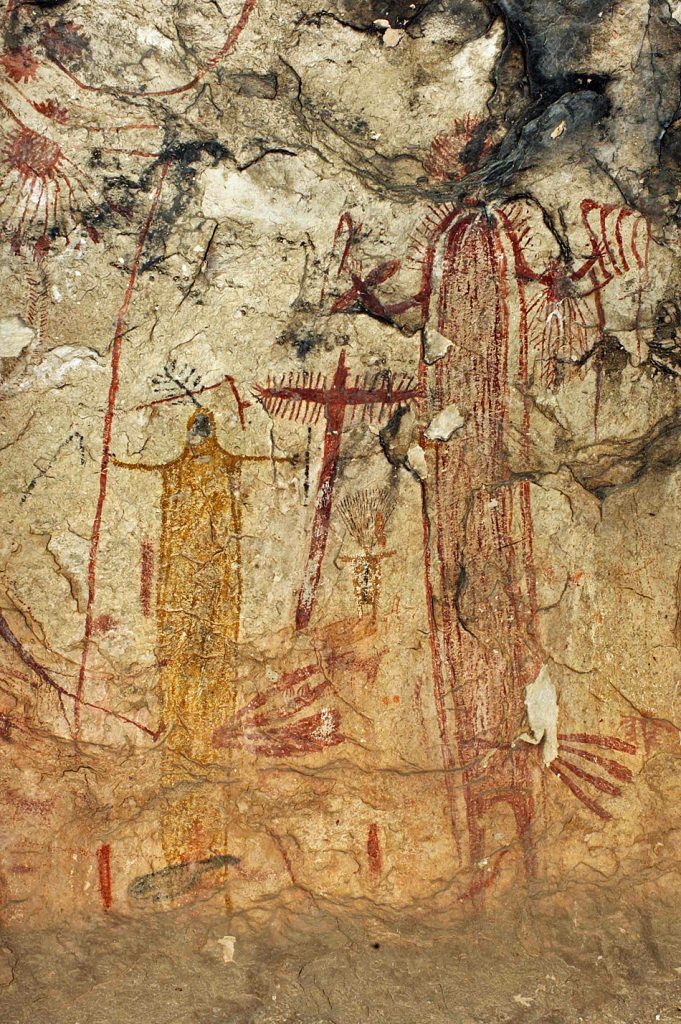 HEARTHSTONE PROJECT –
The Next Step in Understanding Lower Pecos Rock Art
Jessica Lee Hamlin, Shumla, Executive Director
Doors open at 12 noon. Program to begin at 12:30 pm.
Jessica is excited to tell us about Shumla's newest cutting-edge endeavor, the Hearthstone Project. It is a comprehensive study and documentation of prehistoric art in the Lower Pecos Canyonlands of Texas and adjacent Mexico. Near the confluence of the Rio Grande and Pecos Rivers, archaeologists have identified over 300 rock art sites. Read More . . .
Jessica Lee Hamlin was fascinated by archaeology from an early age. She attended her first field school at the age of 16 and the hook was set. As a freshman in college at Texas A&M University, she met Carolyn Boyd, a PhD candidate writing her dissertation on the rock art of the Lower Pecos Canyonlands of Texas. Carolyn invited Jessica to join her in the field summer of 1997. Seeing the magnificent ancient murals was an experience that changed the course of Jessica's life. Learn more about Jessica. . .
Announcing . . .
2022 TAS Field School,
June 11-18, 2022!!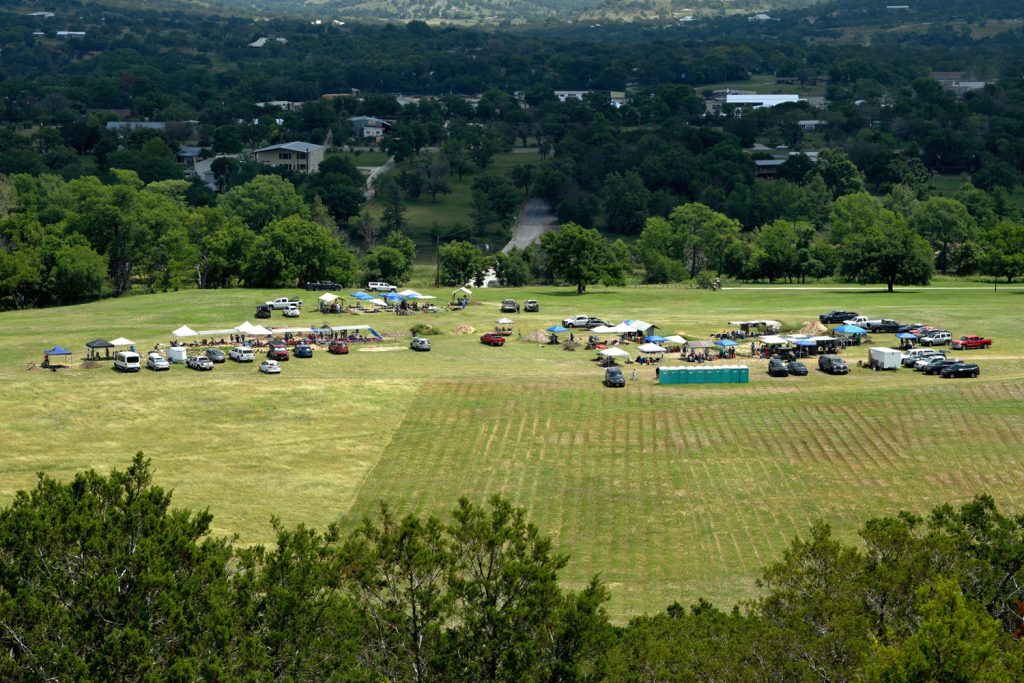 HCAA has teamed up again with The Texas Archeological Society to return to Kerrville for the 2022 Field School!
JUNE 11-18, 2022
REGISTRATION IS NOW OPEN
SEE THE MAIN FIELD SCHOOL PAGE FOR MORE INFORMATION AND LINKS
We are excited to return to the prospects and learning opportunities offered at the archeological sites in Kerrville. ​
This year, the Texas Archeological Society (TAS) invites members to attend the annual summer Field School along the banks of the Guadalupe River in Kerr County. TAS is being welcomed with open arms by the Hill Country Archeological Association (HCAA) and Kerr County. Mail in and online registration are now open!
Each summer, the Texas Archeological Society (TAS) sponsors a week-long archeological field school. The program provides training in archeological techniques to Society members and contributes important new data to the state's archeological and historical heritage. No prior archeological experience is necessary. Activities and learning opportunities are offered for all ages, including excavation techniques, survey methods, and special training for newcomers and teachers.
​The TAS field school spans seven days and is led by professional archeologists and trained avocationals. Participants may register for a minimum of three days or for the full week and choose excavation, survey, or the laboratory. Volunteers may also participate in the afternoon and evening workshops, educational programs, and social activities that are spread throughout the week. Several Field School Scholarships are also available.
CURRENT FIELDWORK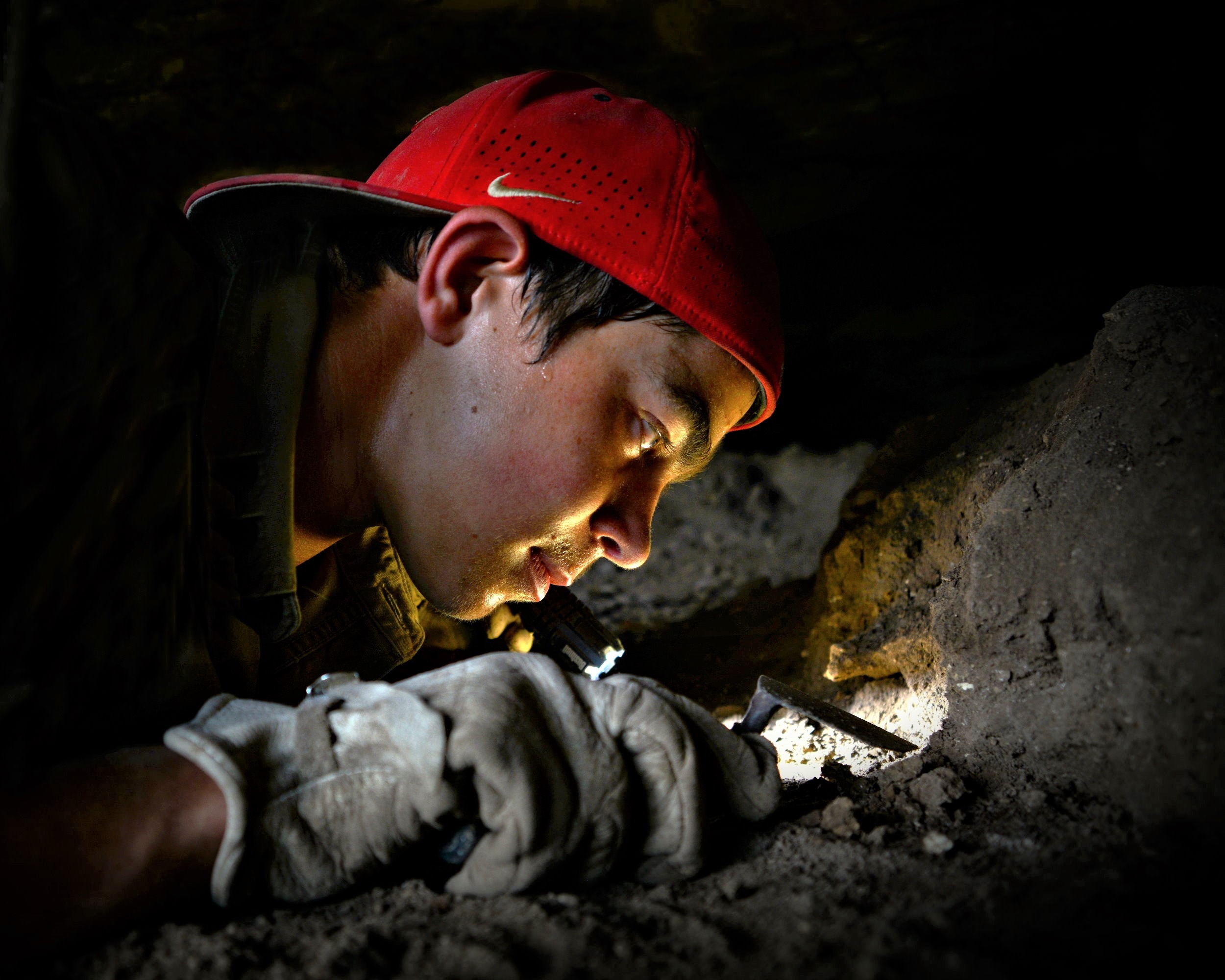 In December of 2018, Marvin Gohlke, Jr. and his son, Trei (Marvin Gohlke, III) were exploring along a bluff above a creek on a new place they had bought in Western Kerr County. . . More.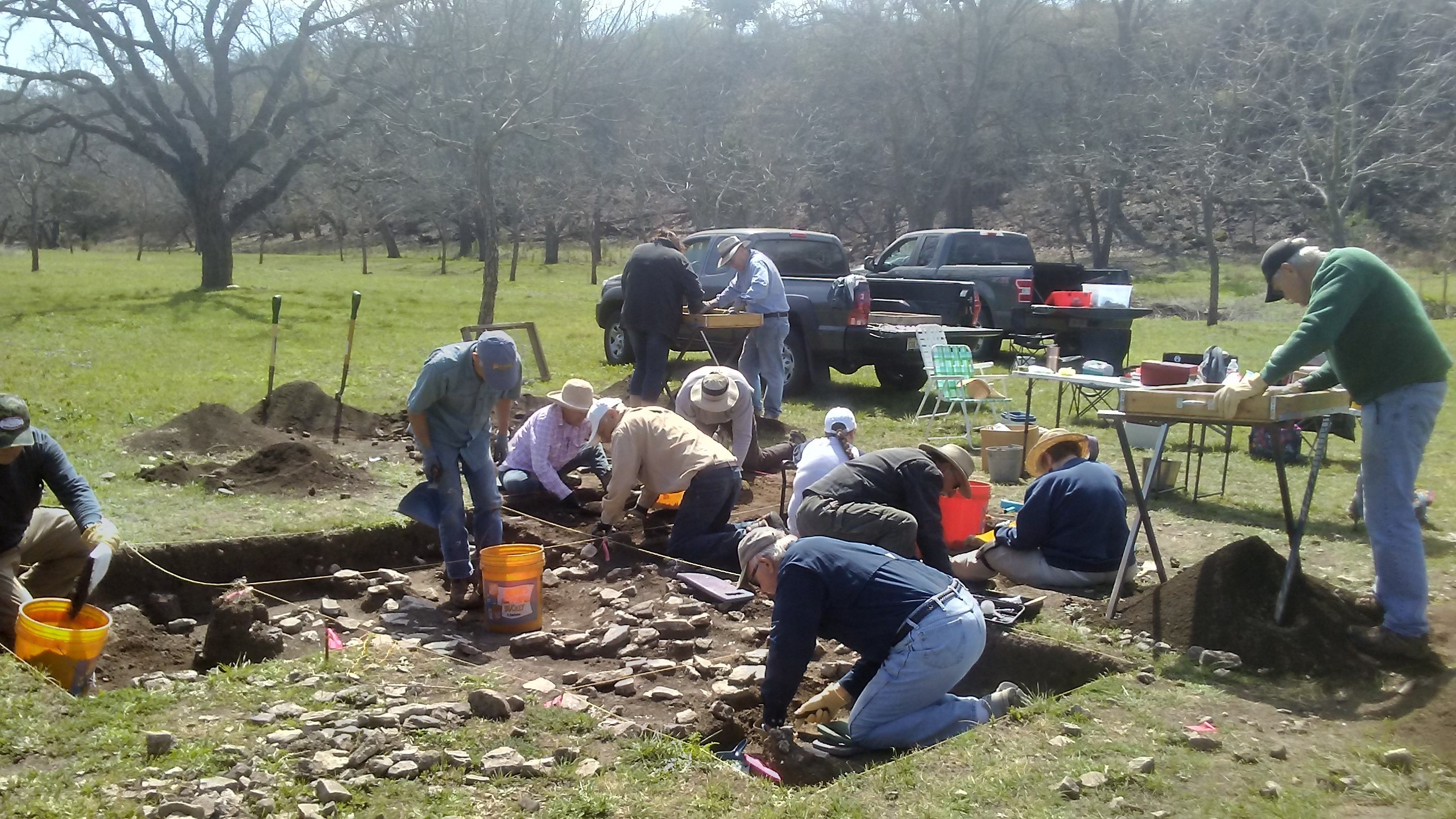 In December 2018, HCAA crew members began to perform hand excavations at CWR, a privately-owned ranch in west Kerr County. Since then we've uncovered a remarkably rich trove of artifacts. . . . More.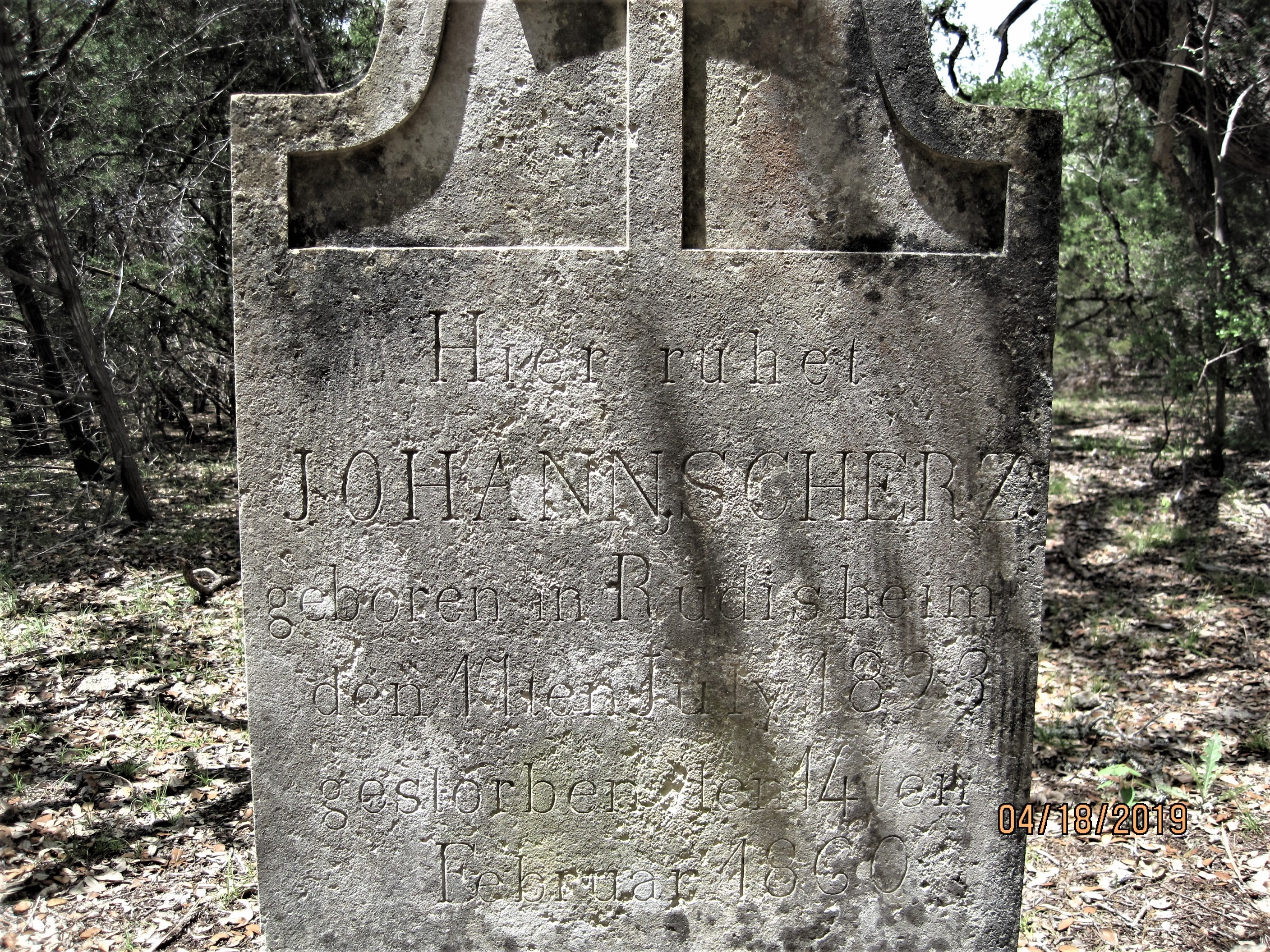 Author: John Benedict
In the fall of 2018, a team of HCAA members visited, surveyed, recorded the old Johann Schertz homestead. . . More.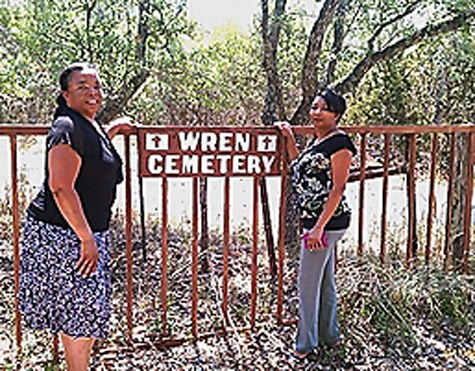 MUST SEE
Mail your inquiries to HCAA, PO Box 290393, Kerrville Texas 78029-0393
"Never neglect details." – Colin Powell