BREAKING NEWS
General Meeting, January 18, 2020
Doors open at 12 noon with refreshments. Meeting begins at 1:00 pm.
Title:

CWR, A Newly Discovered Paleo Indian and Multicomponent Site In Kerr County, Texas
Speakers: Françoise Wilson and Steve Stoutamire, Principal Investigators, HCAA
Abstract: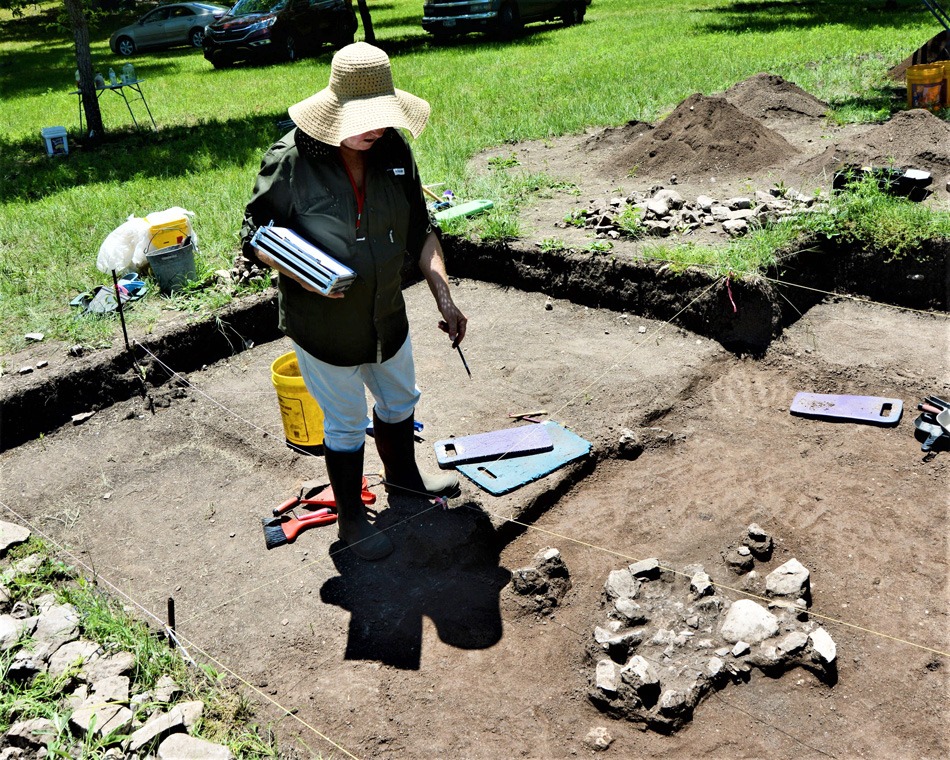 The CWR site was first investigated by the Hill Country Archeological Association in July 2018 at the request of the owner of the private ranch containing the site. After surface traverses of the property were conducted, the HCAA team concluded that there were at least two archeological sites present, one a rock shelter, and two an occupation area with middens.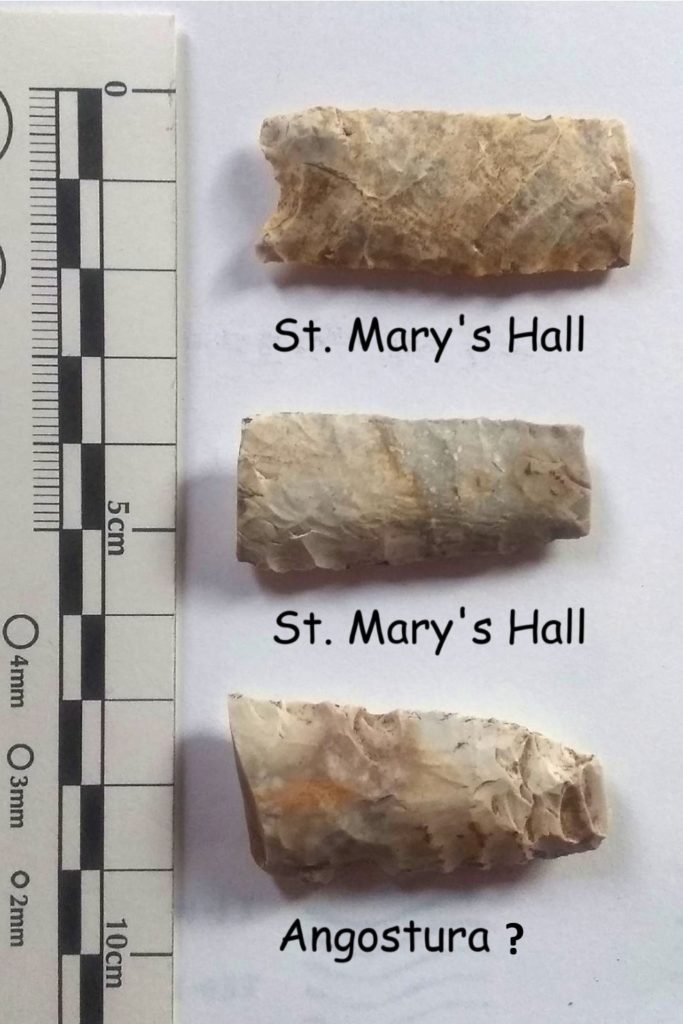 Controlled excavations of the occupation area started in December 2018 and began to reveal a rich assemblage of dart and arrow points as well as well-preserved animal remains including bison bone and teeth. Also unique to this site are trade items such as Caddo pottery and cultural obsidian flakes, both of which are not found native to Central Texas.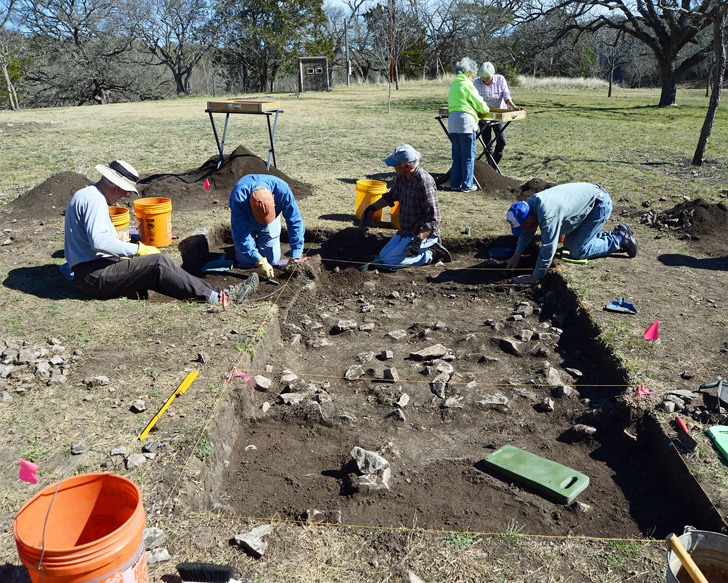 In August of 2019 an accidental discovery of a Paleo Indian point in the site led to the recovery of a total of 8 Paleo Indian points to date. The temporal span of these points ranges from at least the Middle to Late traditional Paleo Indian period. Because almost all of the Paleo Indian lithics have come from a relatively small area, the only one investigated thus far, it appears that the site may hold potential for additional and even older Paleo Indian materials.
Bios:
Françoise Wilson – is a retired foreign language educator with Master's Degrees in Comparative Linguistics and Foreign Language Education. She is a Texas Master Naturalist in the Hill Country Chapter, a Board Member of HCAA, a member of the Education Committee of the Texas Archeological Society, and the Principal Archaeologist at the CWR site.
Steve Stoutamire – is a retired petroleum geologist. He received a BA in Anthropology (1972) from Florida State University and an MS in Geology (1975) from Texas Tech University. Since retirement (2007) he has become an active avocational archeologist, regularly working to educate the public through archeological classes and lectures and working with private land owners to help them understand archeological sites on their property. He is a member, past president, and current field committee chairman of the Hill Country Archeological Association, a member of the Texas Archeology Society and a member of the Center For The Study Of First Americans. He serves as a director on the board of the Gault School of Archeological Research at the University of Texas, Austin as well as serving as a Texas Archeology Steward for the Texas Historical Commission.
---
Place: Union Church Building, 101 Travis St, Kerrville, TX 78028
This is at the intersection of Broadway, Travis Street, and Water Street. There is plenty of parking, and the larger space inside will accommodate everyone very comfortably.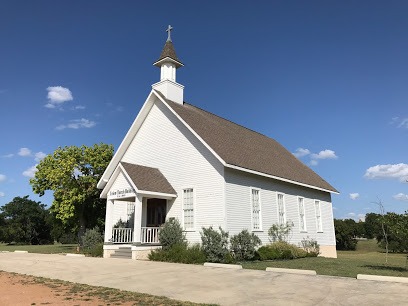 EVENT – Texas Archeological Society Field School 2020 Kerrville
HCAA has joined forces with TAS to conduct the 2020 TAS Field School in Kerrville (June 13-20)!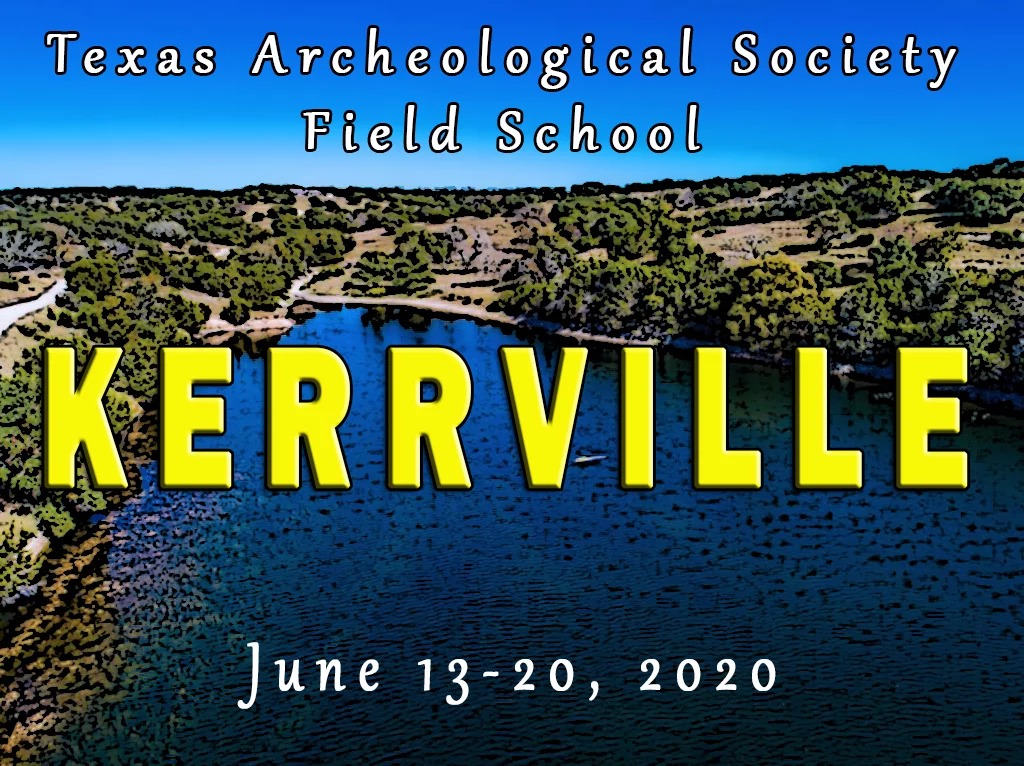 The Texas Archeological Society has designated the 2020 annual Field School to be on a private ranch just west of Kerrville (TAS 2020 Field School). This private property is 88 acres in size and borders the Guadalupe River near Bear Creek. It is located on the same river terrace as the Gatlin Site (41KR621) which was accidentally discovered by TxDOT crews in 2004 when construction for the new Thompson Drive extension to the new bridge crossing the river. Gatlin has been hailed in literature as one of the most significant Early Archaic sites ever found in Central Texas. It has a robust point assemblage and 50 carbon 14 dates in addition to animal and plant remains. Much of the Research Design for the Field School private ranch will center on increasing understanding beyond what Gatlin could provide due to limits of TxDot construction schedules and right of ways.
Based on the work that the Hill Country Archeology Association (HCAA) has done on the property over the last 5 years, most all of the 88 acres contains archeology deposits.
The HCAA has been exploring the property to identify promising areas for the 2020 field school excavations. The terrace deposits are rich in culture containing middens, abundant lithic scatters, discrete fire cracked rock (FCR) hearths and a large variety of stone tools and projectile points. Radiocarbon dating on the site has been limited but the oldest cultural material found thus far is 7280 ybp (years before present) calibrated from an FCR hearth with associated Early Archaic Projectile point. A good representation of diagnostic points cover the Early, Middle, Late and Transitional Archaic periods. Some broken points have been found which are tentatively identified as Late Paleolithic, and one Perdiz arrow point was found representing the Late Prehistoric Period.
In December of 2018, Marvin Gohlke, Jr. and his son, Trei (Marvin Gohlke, III) were exploring along a bluff above a creek on a new place they had bought in Western Kerr County. . . More.
In December 2018, HCAA crew members began to perform hand excavations at CWR, a privately-owned ranch in west Kerr County. Since then we've uncovered a remarkably rich trove of artifacts. . . . More.
Author: John Benedict
In the fall of 2018, a team of HCAA members visited, surveyed, recorded the old Johann Schertz homestead. . . More.
Mail your inquiries to HCAA, PO Box 290393, Kerrville Texas 78029-0393
"Never neglect details." – Colin Powell