2018 HCAA FIELD & LAB TRAINING COURSE
The 2018 class started off well. We had 15 students this year and had to turn away another three due to space limitations. By far the biggest class so far. Thus far Mike and Steve have taught two classes on lithics, basics of archeology and site types in Central Texas. They learned field techniques, lab techniques, and finally mapping procedures, for a total of 5 classes.
Congratulations Graduates!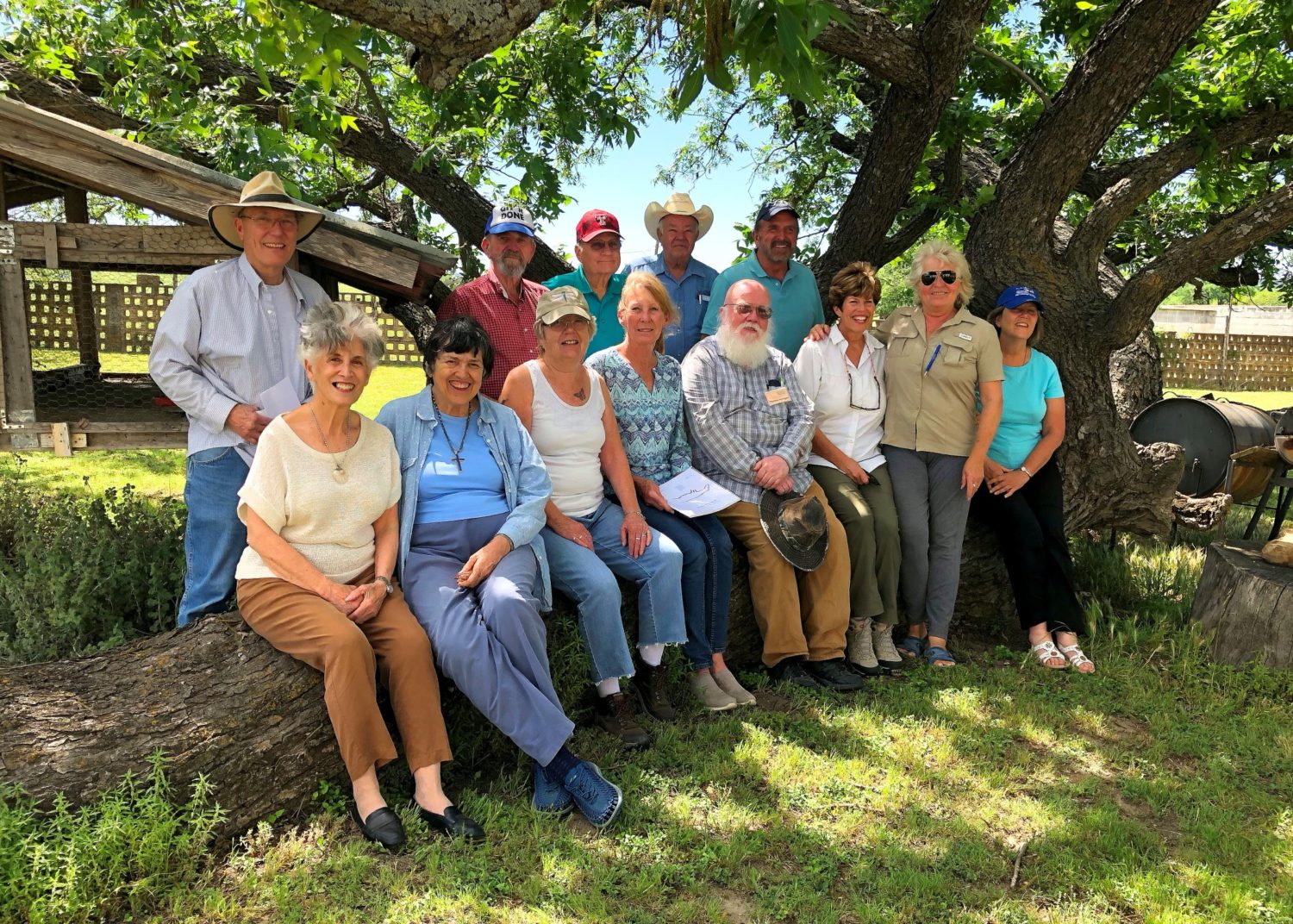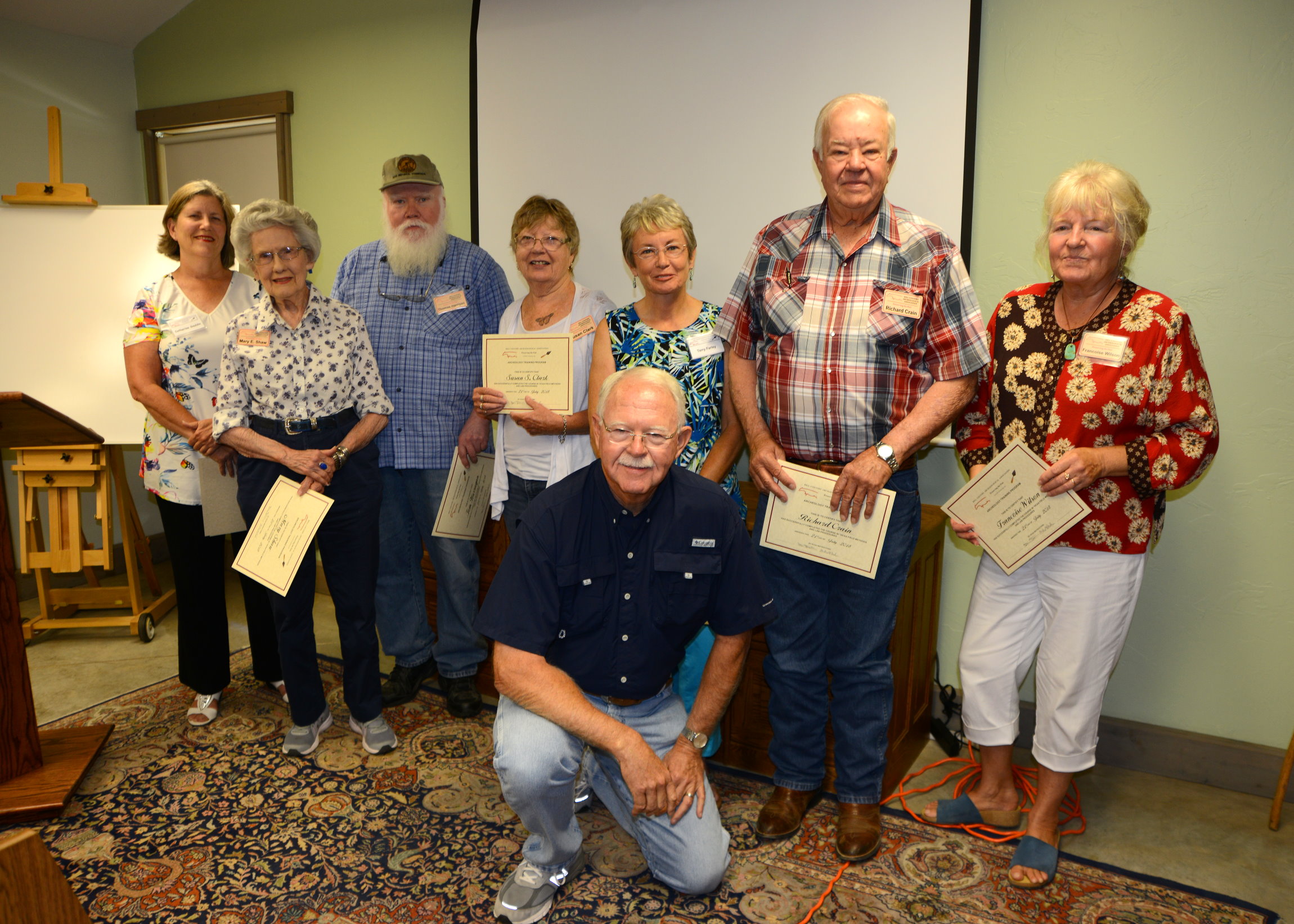 NEWS FROM FIELD/LAB TRAINING
Graduates of the 2014 HCAA Archeology Field Work Course!!!
Students are (L to R): Mike McBride, Craig Mangham, Stephen Bishop, Kris Bobbitt, Steve Stoutamire (Course Instructor), Marvin Gohlke, and Jan Winzinger (not in photo).
Congratulations graduates!!!! And good luck with your new Kemosabe prehistoric excavation project!!!
Student Testimony
". . . This "class" (actually 5 separate sessions, 4-6 hours each) was very enlightening to me personally, and I would recommend it to anyone who has a passion to get involved with learning more about the archeology of our region, and the desire to help preserve it." Marvin Gohlke, Jr. (click for full testimony).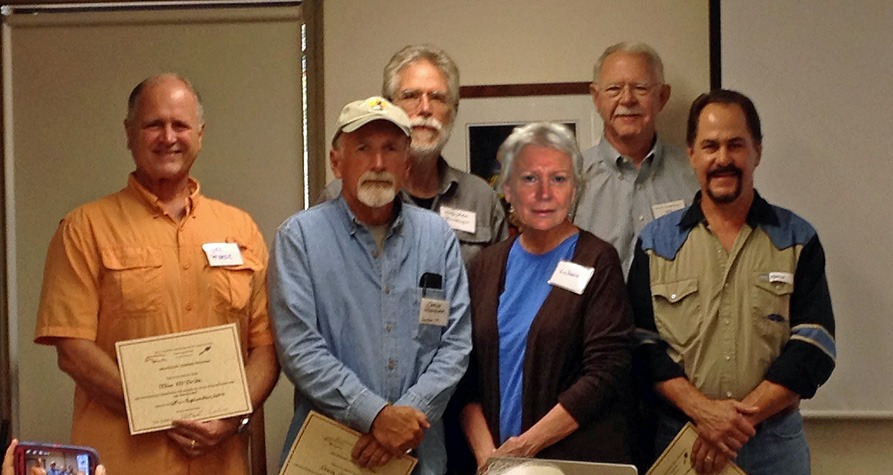 2014 FIELD AND LAB TECHNIQUES COURSE
HCAA offers a yearly training course for members in field and lab techniques. The five part course covers mapping techniques, lithic identification, excavation and lab training. This year's class is pictured in photo one during the excavation training on a midden site in the Hill Country area. From left to right in photo one is Craig Mangham, Mike McBride, Marvin Gohlke, Kris Bobbitt, Jan Winzinger and Frank Binetti, not pictured, Stephen Bishop. The second photo is an up close of Mike McBride, left, and Marvin Gohlke in the 1 X 1 meter excavation test unit.