2018 Lifetime Membership Award presented to Dr. Chris Lintz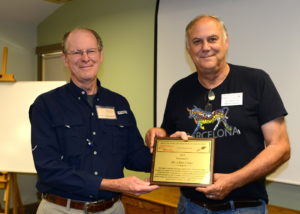 HCAA awards Dr. Lintz a Life Time Membership in recognition and gratitude for his friendship, professional advice on archeology projects and artifact identification, his edits and advice on reports and publications by the HCAA, informative presentations at HCAA meetings as well as securing other professional speakers for these meetings, his contribution of articles to HCAA's "Ancient Echoes" publications, and inclusion of HCAA members in his TPWD projects.
Thank you Dr. Lintz!
2018 Lifetime Achievement Award presented to Bryant Saner
Congratulations Bryant!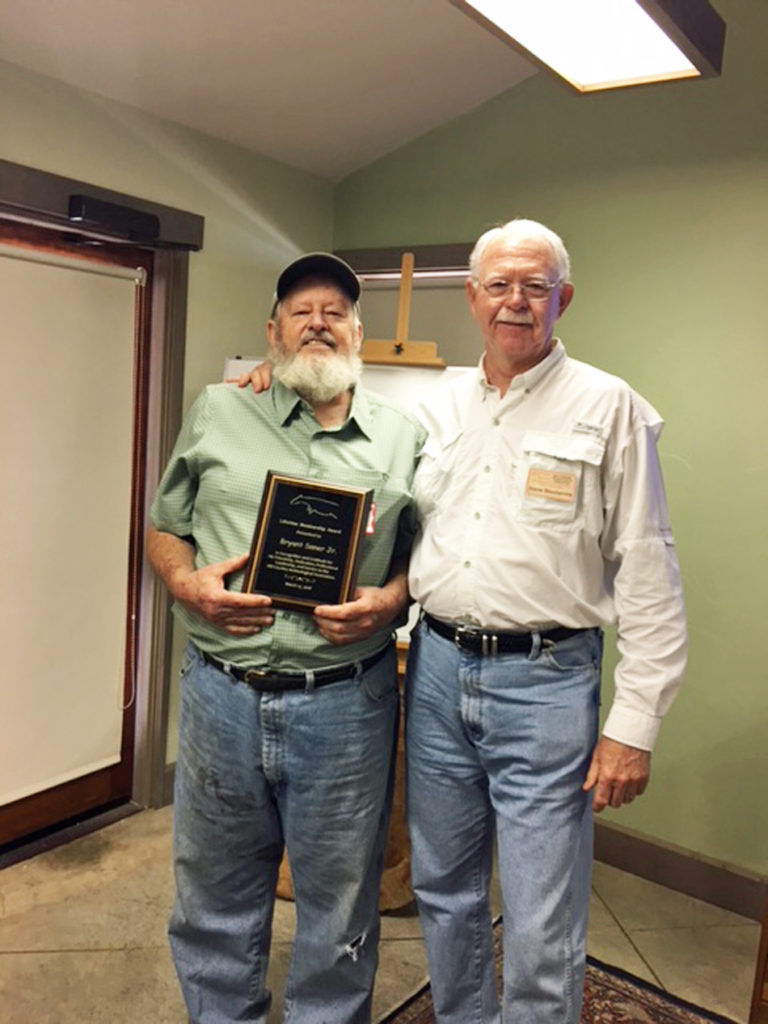 2015 Volunteer of the Year Awards presented by Steve Stoutamire
Congratulations Kris Bobbitt and Ed Rendon!!
2015 Field Committee Award presented to John Forister
Congratulations John!!
2014 Archeologist of the Year presented to Steve Stoutamire
Congratulations Steve!
Graduates of the 2014 HCAA Archeology Field Work Course!!!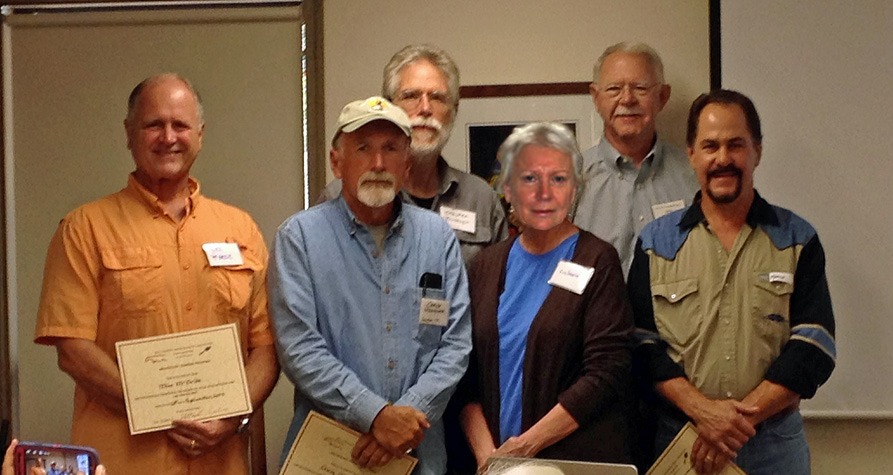 Congratulations graduates!!!! And good luck with your new Kemosabe prehistoric excavation project!!!
2013 Inspirational Awards Presented
The HCAA 2013 Inspirational Award was presented to Rudi Winzinger at the July 2013 General Membership meeting by Ron Holm, HCAA President. The award was presented to Rudi to recognize his continuous support, over many years, as Association Photographer and Treasurer, Member of the Board of Directors, and for his participation in field work as an enthusiastic archeological digger and surveyor. Rudi is an inspiration to new members and a friend and colleague to all of members of the Hill Country Archeology Association.
The HCAA 2013 Inspirational Awards were also presented to John Benedict and Terry McTaggart for their unwavering support and contribution to preserving our Texas Hill Country archeology heritage.
2013 Inspiration Award was presented to Ron Holm for his exceptional leadership as HCAA president and support for archeology throughout the Texas Hill Country.