2018 Lifetime Membership Award presented to Dr. Chris Lintz
John Benedict (presenting award), Dr. Chris Lintz. HCAA awards Dr. Lintz a lifetime membership in recognition and gratitude for his friendship, professional advice on archeology projects and artifact identification, his edits and advice on reports and publications by the HCAA, informative presentations at HCAA meetings as well as securing other professional speakers for these meetings, his contribution of articles to HCAA's "Ancient Echoes" publications, and inclusion of HCAA members in his TPWD projects. Thank you, Dr. Lintz!
2018 Lifetime Achievement Award presented to Bryant Saner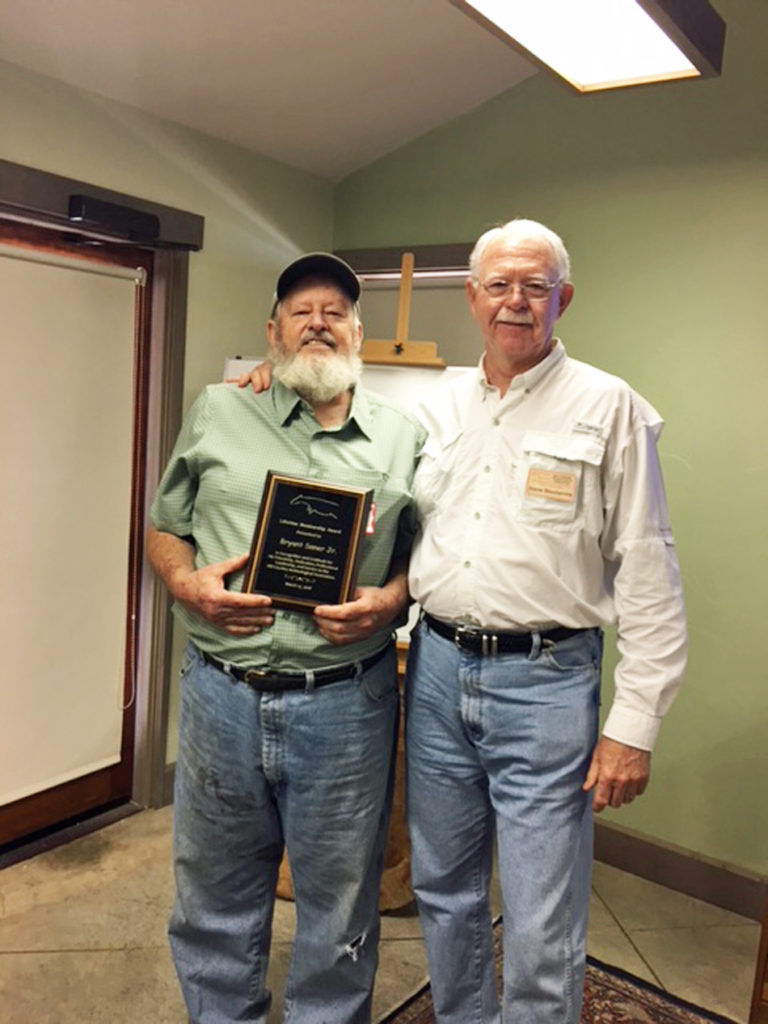 Congratulations Bryant!
Graduates of the 2014 HCAA Archeology Field Work Course!!!
2013 Inspirational Awards Presented to