HCAA GENERAL MEETING, May 16, 2015, 12:30pm

Lecture Title:
Mexican Influence in Mimbres

Culture of Southwest New Mexico and Beyond
Speaker: Harry Shafer, Ph.D, Professor Emeritus, Texas A&M University
Location: Riverside Nature Center – 150 Francisco Lemos, Kerrville, Texas 78028
Abstract

:
The Mimbres culture of southwest New Mexico is best known for its exquisite painted pottery. The imagery and iconography on the pottery reveals much about this ancient formative culture that traditionally has been defined as a distinctive region within the broader Mogollon cultural sphere.
Bio

: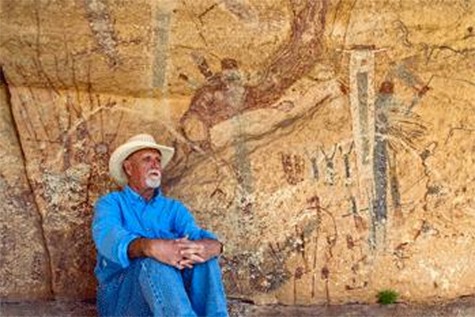 Shafer was the first archaeologist to join the faculty of Texas A&M University's College of Liberal Arts, and he has been active in archeological research since 1962. He is author of "Mimbres Archaeology at the NAN Ranch Ruin" and "Ancient Texans: Rock Art and "Lifeways along the Lower Pecos"; and the co-author of "Field Methods in Archaeology"; and "Maya Tools"; and the author or co-author of over 300 articles and book chapters. Shafer is curator of the Archaeology Center at the Witte Museum. He continues to lecture and write about archeology and is the co-owner, with Dr. Thomas Hester, of Abasolo Archaeology Consultants. He lives in San Antonio, Texas.
Artifact identification and a brief social time with refreshments will precede the business meeting and speaker starting at 1:00 p.m. The public is invited to hear this honored and interesting speaker at no charge.