Doors open at 12:30 pm with refreshments. Lecture begins at 1:00 pm.
Speaker: Dr. Christopher Lintz, Ph.D.
Lecture Title: HAULING ROCKS AND FIRED CLAY: LATE PREHISTORIC INTERACTIONS AROUND AND BEYOND THE ALIBATES QUARRIES IN THE TEXAS PANHANDLE
Abstract: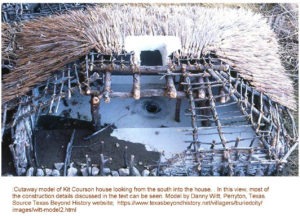 Two of the Late Prehistoric period (AD 1200-1500) Plains Village farming groups in the panhandle are the Antelope Creek phase, centered on the Alibates flint quarries in the Canadian River drainage, and the Buried City Complex along Wolf Creek in northeastern part of the panhandle. Both groups lived in similar kinds of stone foundation houses and made cord-marked pottery, but the people of the Buried City Complex made much larger houses and have a much higher incidence of decorated cordmarked pottery. These differences are sufficiently stark to permit archaeologists to draw potentially different kinds of adaptations for the two areas. Attempts to understand and explain the differences between Antelope Creek and Buried City have been elusive.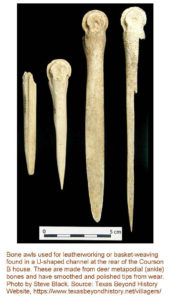 This talk examines the formation and occurrence of the beautifully banded Alibates chert that was mined by the Antelope Creek people and surveys the distribution exchange of this valuable commodity used for making cutting and scraping implements before the occurrence of metal artifacts. Compiling petrographic and geo-chemical data from pottery sites across the region, I proposes that the Buried City Complex is not a different culture, but rather this functionally specialized area that represents both a rendezvous trade center hosting southern Kansas groups, and a gateway region for keeping foreign groups away from the valuable chert mining quarries in the Canadian River valley.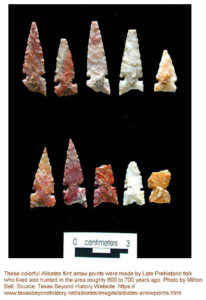 Bio: 
Dr. Christopher Lintz is recently retired as the Wildlife Division archaeologist at Texas parks and Wildlife Division and is currently a Research Associate with Texas State University in San Marcos. He has been an archaeologist since 1963 and participated in and conducted projects in 17 States and Puerto Rico. Since 1970, he has focused his geographical research interests on the southern High Plains with emphasis on ecological anthropology involving paleo-environmental reconstruction, settlement/subsistence patterns, architectural and community patterns, technological trends in lithic resource extraction and tool manufacture, ceramic technology, and exchange/interaction across the Southern Plains region with adjacent areas. His PhD dissertation awarded in 1984 focused on defining the Antelope Creek phase of the Texas-Oklahoma panhandle region. More than 40 of his 350 publications have dealt with investigating facets of the prehistoric human primary activities and adaptations to this region.
Location:
Riverside Nature Center

– 150 Francisco Lemos, Kerrville, Texas 78028