Doors open at 12:30 pm with refreshments. Lecture begins at 1:00 pm.
Speaker: Eric Schroeder, BA, MA, MS, Anthropology, Archeology, Geography
Lecture Title:
AN INVESTIGATION INTO LATE PREHISTORIC TRADE FAIR SITES IN TEXAS
Abstract: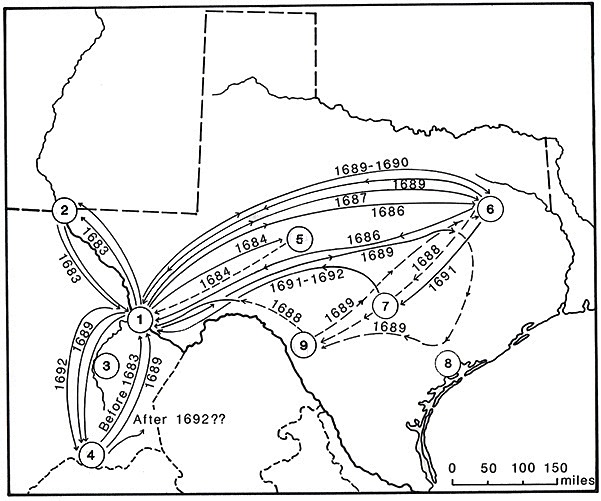 Archeologists have used the term, "trade fair" to describe a cluster of spatially distinct contemporaneous artifact assemblages within a particular site that are understood to represent distinct cultural groups who engaged in exchange. Such an inference has been taken as being somewhat tenuous, as it is based largely on conjecture and lacks the robustness to be considered a meaningful archeological pattern.
This talk seeks to enhance our understanding of prehistoric trade fair sites by proposing an improved model of this phenomenon – one that incorporates ethnohistoric and ethnographic data on native trade practices.
Bio:
Eric Schroeder is currently a PhD Candidate at the University of Texas at Austin writing his dissertation on how prehistoric mobile populations in Texas between A.D. 1250 and 1700 organized their internal politics. His work focuses on the particular strategies tribal and group leaders employed to establish and maintain leadership and control over intertribal coalitions. In addition to his academic interest, Eric is a long-time professional in archeology and historic preservation, and operates his own archeological consulting firm out of the Austin area. Eric was raised in west Texas, where as a young lad he learned the value of a good hard days work as a farmhand on his family's farm. He is a retired US Army combat veteran, and currently lives in Bastrop County with his wife Susan.
Location: Riverside Nature Center – 150 Francisco Lemos, Kerrville, Texas 78028